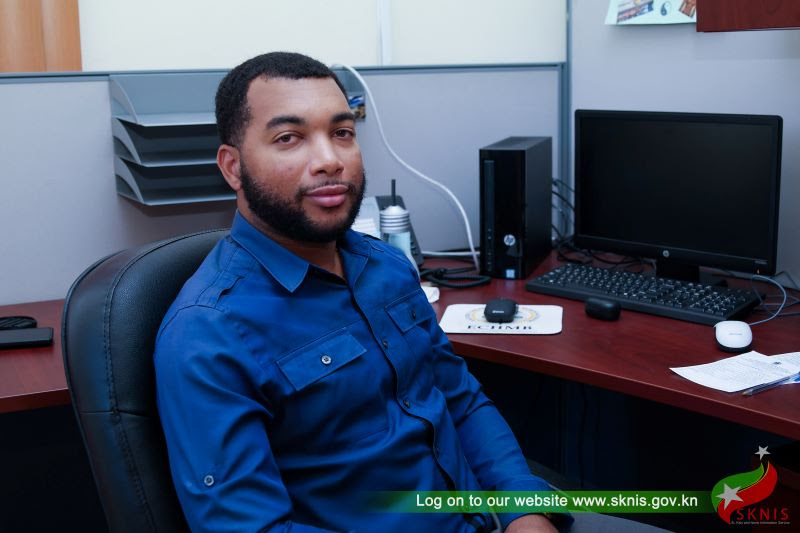 ST. KITTS ENERGY UNIT HOLDS TRAINING EXERCISE IN THE USE OF SOLAR CITY SIMULATOR
Basseterre, St. Kitts, February 1, 2023 (SKNIS): The St. Kitts Energy Unit in collaboration with International Renewable Energy Agency (IRENA) held a training exercise on the use of the solar city simulator for the Federation of St. Kitts and Nevis on January 31.
The solar city simulator is a web-based simulator application created to help households, businesses, and municipal authorities evaluate their prospects for generating electricity using rooftop-mounted solar photovoltaic systems.
Energy Officer in the St. Kitts Energy Unit, Denasio Frank, said that the 18 stakeholders who participated were very engaged with the training exercise.
He added that "IRENA went through the simulator using live examples from St. Kitts. They were able to simulate a project on a roof in the Basseterre area showing the production and performance of the project and an estimated cost of the project."
He also stated that the stakeholders will test the simulator, and give their feedback based on their own experience in installing this equipment.
In an interview last week, Mr. Frank said, "What the Energy Unit wants to do this year is we want to do more training because we recognise the importance of training for the energy sector, and we want to hold one training session in each quarter."
"The training is to help us to understand how to best use the simulator. The simulator is to help with figuring out the cost and the power measurements with solar. You can actually go into the simulator and look at the rooftop and see how many panels and how much power it would cost to install solar on your roof."
The simulator covers the greater Basseterre area, Sandy Point, Cayon, and Charlestown in Nevis.